Aubusson Rugs
The Aubusson rug takes its name from the French town of Aubusson, a beautiful medieval town, steeped in history and famous for its tapestries and carpets. It is situated on the on the banks of the River Creuse, 200 miles from Paris.
The Aubussons are purely French in design. They are hand woven like tapestries and have no pile. T
he motifs feature luxuriant bouquets of flowers, against architectural elements and scroll designs.
The ageless beauty of these majestic rugs is recaptured for today's interiors. Each rug has been faithfully reproduced for French Weave under strict application of their French examples dating back to seventeenth-century France. Our superb selection of Aubusson rugs are exquisitely handcrafted using the finest New Zealand wool yarns, making them practical and hardwearing. Rendered in a palette of antiqued colour ways and expressive motifs, these magnificent rugs make a stately addition to any home.
100% New Zealand Wool
100% Hand Knotted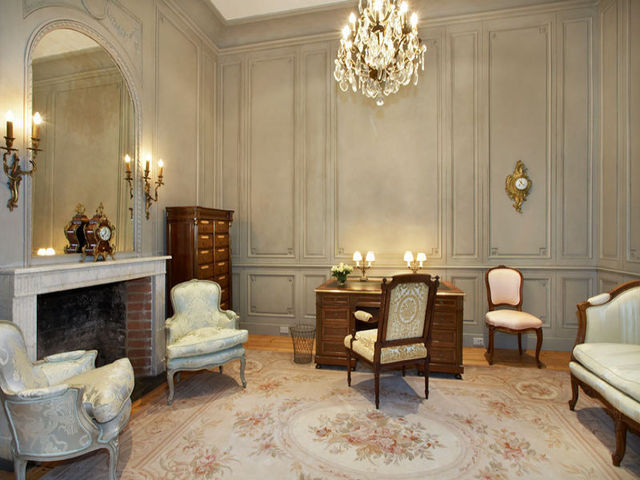 On floor Christelle Aubusson rug
100% New Zealand Wool - 100% Hand Knotted